We skied in Courchevel this morning, taking the new Saulire express, to be on the Saulire by about 9.20. How is this for a quiet piste (Creux)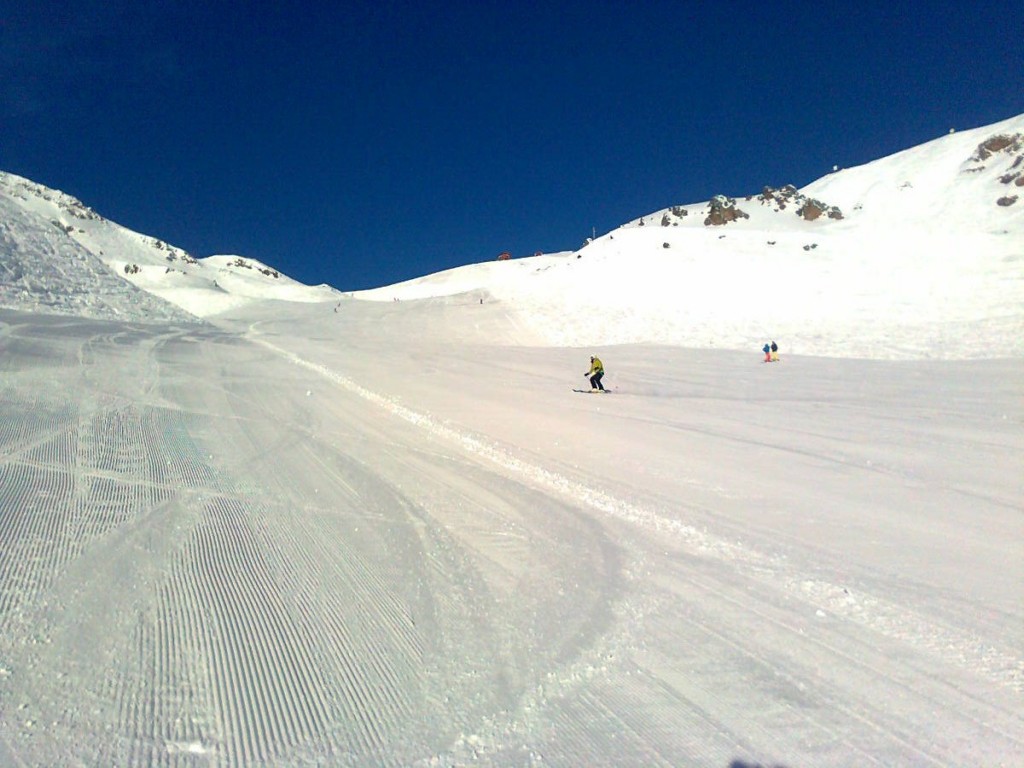 and here is a view of Courchevel 1850. Can you spot anyone at all on the slopes?
In summary, sunshine, fantastic snow, and nobody around!