Wonderful skiing conditions in Méribel over the last few days, with intermittent snow, some sunshine fresh tracks and no crowds. High winds and continuing avalanche risk has kept most of the higher lifts closed over recent days, but the skiing lower is excellent, and many pistes have been left ungoomed.
This picture taken today shows Méribel from the Moonpark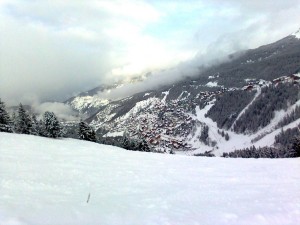 This photo shows the view across to the Saulire as the sun appeared mid-morning, along with some blue sky.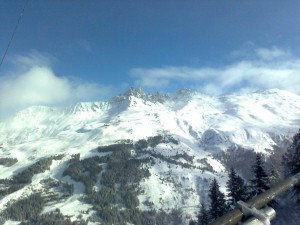 … and in our last photo for today, Ollie getting a little air